Working in Partnership
Although the Association is an independent organisation, it benefits from essential guidance and support from the City of London Police and the City of London Corporation. The Patron of the CoLCPA is the Chairman of the Police Authority for the City of London. We are also key members of the Safer City Partnership.
Promoting security partnerships for safer cities
A key part of the work of the CoLCPA is the development and support of crime prevention initiatives. Whether this is financial support, expertise, governance, strategy setting, or oversight, we have been in at the beginning at a number of major initiatives:
Project Griffin
Project Griffin's primary mission is to engage, encourage and enable members of the community to work in partnership with the police to deter, detect and counter terrorist activity and crime.
Project Griffin consists of an Awareness Day, providing a wide range of expert advice on counter terrorism and crime prevention issues, an Online Refresher Training Module, regular Bridge Telephone Calls and Special Briefings.
With significant support from the City of London Crime Prevention Association, Project Griffin was developed by the City of London Police in 2004.
The national Griffin Executive Board is chaired by CoLCPA Chairman Don Randall, MBE and has representatives from the National Counter Terrorism Security Office (NaCTSO), Metropolitan Police and City of London Police.

Building Security Accreditation (BSA)
The City of London Crime Prevention Association (CoLCPA) developed BSA in conjunction with the City of London Police, the City of London Corporation and representatives of managing agents and the security industry.
The aim of the Building Security Accreditation scheme is to raise the standards of security within multi-occupied buildings.
It provides a benchmark of the commitment of property owners to the protection of their premises, their personnel and the public at large.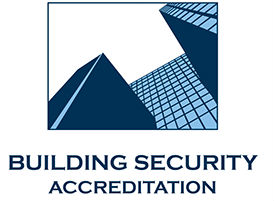 Cross-sector Safety and Security Communications (CSSC)
The aims of the CSSC are to promote for the public benefit, in partnership with the police, law enforcement agencies and other relevant bodies and organisations, the protection of people and property from, and the prevention of, criminal acts in particular but not exclusively by the provision of a national communication vehicle between the public and private sectors, providing information on all relevant security matter.
It represents a partnership between, the Police, Government and industry that brings businesses and business networks together to ensure businesses receive the information they need, when they need it, to stay safe and secure communications.
The City of London Crime Prevention Association has been at the heart of the development of CSSC. The CoLCPA Chairman, Don Randall, MBE is one of the founding members of the CSSC board and has been strongly instrumental in its success.