City Security magazine is produced in partnership with the City of London Crime Prevention Association and all members receive a free copy each quarter.
Our aim is to promote best security practice and to keep businesses informed on a variety of security-related issues with articles written by well-respected leaders in the security sector.
The magazine is available in print and flip book format and has an average of 36 to 40 pages of high quality, well-designed, magazine-styled editorial. One month following publication, all articles are uploaded to the City Security magazine website.
The City Security magazine website contains an archive of all articles published in the magazine, providing a great resource of advice and information. For more security know-how visit: citysecuritymagazine.com
Follow us:
Make sure you don't miss an issue and subscribe below for FREE:
Latest Edition – Summer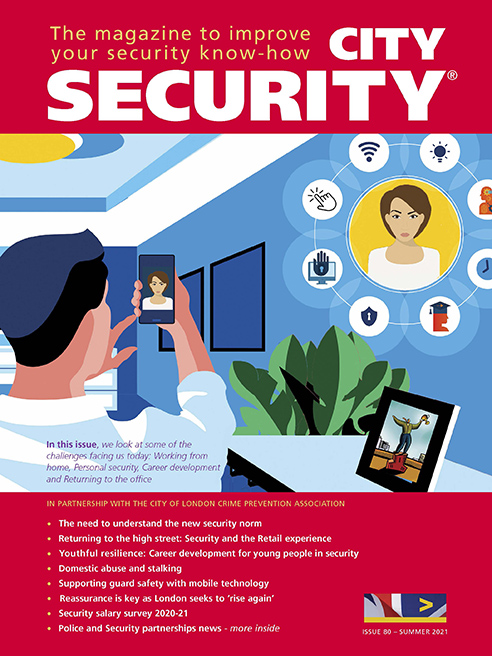 The City Security magazine summer edition focuses on the challenges facing us all: returning to the office, personal safety and security and career development.